Google Maps mileage log? Here's the trick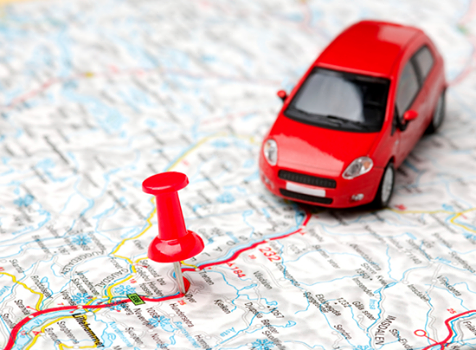 Your location history is tracked and stored by the Google Maps Timeline function. Your device's data from Wi-Fi, cellular networks, and GPS is used by the function to pinpoint your position. You may examine a chronology of your movements on a map if this data is saved to your Google account.
How does Google Maps Timeline work?
1. For Google Maps Timeline to monitor your location, Location Services must be turned on on your device. You may do this in the settings of your smartphone.
2. Your location information is transmitted to Google's servers when you use Google Maps or other location-aware software on your device.
3. Then, using this information, Google Maps Timeline makes a timeline of your travels, detailing the locations you've visited, the routes you've traveled, and the duration of each stop.
4. The Google Maps website or the Google Maps app may be used to view the chronology, which is shown on a map. You may view your movements for particular days or time periods and, if required, change or remove location information.

NOTE: Keep in mind that you may disable Google Maps Timeline at any moment by changing the Location History settings in Google Maps.
What are the advantages of Google Maps Timeline?
1. Simple method for tracking your travels: You can simply keep track of your moves, including your trips to various destinations and the routes you used to get there, using Google Maps Timeline.
2. Information that is easily accessible: You can access the data in your Google Maps Timeline from any device that is logged into your Google account, making it simple to view your location history from anywhere.
3. Better memory: You may see your location history at any moment with Google Maps Timeline and remember your previous travels and experiences.
4. Better navigation: By giving you instructions based on your prior journeys, Google Maps Timeline can assist you in returning to locations you've already visited.
How to export Google Maps Timeline trips via Google Takeout
You may use Google Takeout to export your Google Maps Timeline History. The steps to export your data are as follows:
1. Visit Google Takeout (takeout.google.com).
2. At the top of the page, click "Deselect All."
3. A drop-down menu will appear; choose "Maps (your maps, reviews, and contributions)" from the list of Google goods.
4. To examine the available export choices, click on "All data included."
5. Choose the information you wish to export. Both "Location History" and "Timeline" are optional.
6. Select the delivery method and export format.
7. Click "Create export" after reviewing your export settings.
In accordance with the volume of data you've chosen, Google will next arrange the export of your data, which might take some time. You will get an email when the export is prepared with a download link for your exported data.
How to convert your Google Timeline History into an IRS-Proof mileage log via MileageWise
For a Google Maps mileage log, this is what you need to do:
When the export procedure is complete, all it takes to submit your JSON file containing your trips is a simple drag-and-drop action on MileageWise's Web Dashboard platform, accessed in a browser from your PC or laptop. This step is necessary since the Google Timeline trip list and the exported file, in the eyes of the IRS, are insufficient in any manner to qualify for an automobile mileage tax deduction.
The complete procedure for turning these journeys into an IRS-Proof mileage record can be found in MileageWise, but if you'd rather have MileageWise's mileage log specialists handle it for you, you may also employ their Concierge Service.
By checking and fixing 70 logical discrepancies in your mileage record before printing, MileageWise's built-in IRS auditor tool ensures that your mileage log is 100% IRS-Proof.
No credit card is required, and there are no conditions to trial MileageWise for 14 days.